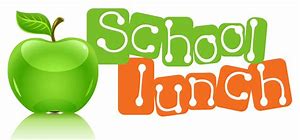 Desiree Pacetti
Food Service Manager
Phone: (904) 547-7851
Email: [email protected]
Notice:
11/1/2023- In early October, the Food and Nutrition Service Department (FNS) was notified by our dairy provider of a nationwide milk carton shortage.  Whereas in the past we would serve 3-4 varieties of milk, we are currently down to 2 varieties (1% white and Skim Chocolate).
Projections have the dairy running out of chocolate containers by the first week of November.  All efforts are being made to continue to have 1% white milk available until all other varieties come back in stock around the first of the year.
FNS will continue to work with the Florida Department of Agriculture and Consumer Service to provide approved alternative beverage choices, most likely juice and water, for meals going forward.
-Mike Baker, Director
MEAL PRICES for 2023-2024:
Students: Free Breakfast and Free Lunch
Adult Breakfast $1.60
Adult Lunch $4.50
Milk $0.60
Snacks are now available for an extra charge:
Cookies: $0.50
Rice Krispies: $0.80
Pop-Tart: $0.90
Fruit Snacks: $1.00
Chips: $1.00
Fridays Only! Ice Cream: $1.00
HOW DOES THE STUDENT ACCESS THEIR MEAL ACCOUNT AT THE SCHOOL?
All students will receive a personal identification number (PIN) for their meal account from the food service manager at school start up. This can range from a three to five digit number. Your student should memorize this number and not share with any other students as this number is directly tied to their personal account. Your student will use this PIN number until he/she leaves that school. When the student moves to a new school within the District, a new number is assigned. Student Identification scanners are used at some of the elementary, middle, and high schools. Student ID badges with bar codes are scanned to access the student's account. Please check with your student.
CEP (Community Eligibility Program)
All students receive one breakfast and one lunch per day at no charge.
MEAL CHARGES:
If your student does incur a charge, please check your elementary student's pockets or backpack for note. Middle and High School students are verbally instructed by the cashier to bring in money the next day.
 PREPAYMENT FOR FOOD ITEMS:
Prepayments to your child's meal account with your VISA, MasterCard, or Discover credit card can be made. Log onto PayPAMS.com or call 1-888-994-5100. Payment can also be received by the food service manager in form of check or cash. If check is used, please indicate students' name and student personal identification number (PIN) on the check in the memo section. Prepayment is encouraged as it assists in movement of students through the line.
FOOD ALLERGIES:
If your child has food allergies, please provide the school nurse with a physician's note indicating the allergies and the appropriate food substitutions that are recommended by the physician or medical authority.
PARENTAL RESTRICTIONS:
Restrictions can be placed on your student's meal account. Once restrictions are placed, they cannot be removed unless the parent provides the food service manager with a note asking for the restrictions to be removed.
COMMUNICATION WITH THE FOOD SERVICE MANAGER:
The food service manager is on site prior to school starting to begin breakfast meal preparation and departs from the school after completion of lunch. Inquires should be made prior to meal service time or immediately after meal service. Please check with your school to determine the best time to contact the food service manager in the event that you have questions.
REFUNDS:
Refunds are addressed at the school level and require a written request. Please contact the food service manager for a refund.
ACCOUNT BALANCES:
Student account balances can be obtained on PayPAMS.com at no charge to you. Your student's account balance, either positive or negative, from the previous school year will roll into the new school year unless a refund has been requested.
HAVING LUNCH WITH YOUR CHILD:
We encourage parents to come and have lunch with their students. The procedure is very easy:
Sign in at the Front Office and receive your badge. To get the badge, you must have been cleared through the "KeepnTrack" system.
Retrieve your child from the cafeteria, and then proceed to the screened in patio.
Return your child to the cafeteria when your lunch is finished, and sign out in the Front Office
For security, we do ask that if someone other than the parent will be having lunch with the student that the parent writes a quick note addressed to the office letting us know who is coming in, and that they have your permission to eat lunch with your student. Just send the note in with your student that morning.  If you realize later in the day that someone has time to come in and have lunch with your student, you can call the office at (904) 547-7840.