Start Time: 8:25 am
Dismissal: 2:45 pm
Wednesday Dismissal: 1:45 pm
Check Out Procedures
Parents this is just a reminder, per SJCSD Policy:
If the person requesting the release of the student is a person other than a parent or guardian listed on the emergency contact form, we shall not release the student without the consent of the parent or guardian who is listed on the emergency contact form.
School office hours are 7:55 am-3:45 pm Monday -Friday.
Dismissal Changes
Dismissal changes & Early Checkouts must be completed by 2:00 PM (M ,T, TH, F) and by 1:00 PM (W). All changes should be in writing.  Please send changes to CES [email protected]
Your respect for our dismissal policy helps maintain safety and security as we complete attendance/dismissal change/check-out reports accurately before students prepare for and move to their dismissal stations. It is often very difficult to locate students or get them ready to leave early during the last minutes prior to dismissal bell. Teachers and students are completing lessons, packing up, or on the move to dismissal stations.    
Thank you for your understanding and compliance as we work together for all students' scholastic success!
Nurse Roxane will be able to accept medication and signed medication forms for the 2020-2021 school year. Please see the clinic webpage under departments for more information and forms. You must make an appointment to drop off these items. Please call (904) 547-7832 starting on the 25th if you need to make an appointment.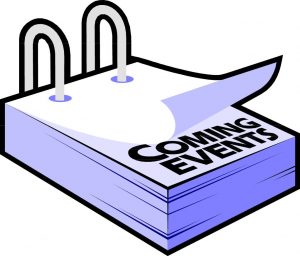 August 16th- First Day of School!
St. Johns County School District Head Start provides a free pre-school program and comprehensive health and social services to eligible three- and four-year-old children and their families living in St. Johns County. Head Start is for income eligible families, proof of income is required.
Free Internet & Communications Providers

Releasing Students from School
For the 2020-2021 school year, John A. Crookshank Elementary will be participating in the Community Eligibility Provision. This means all students can be served breakfast and lunch for no charge. For more information, please view the official notification.
Pick-up Meal Service for Distance Learners
In addition, meals will be available for Distance Learners at each school beginning August 31, 2020. Parents/guardians will be asked for the student's name, grade, and pin number. Please contact the cafeteria manager, Angela Boyer, at (904) 547-7851 for the pick-up location and your child's pin number before August 31, 2020. The pick up time for Crokshank Elementary will be from 9:00 am-9:30 am Monday-Friday.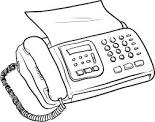 If you need to request student records from John A. Crookshank Elementary, you can now fax your request to (904) 547-7835.
2021-2022 Instructional Materials Adoption for Mathematics
The St. Johns County School District curriculum department formally announces the review process for the 2021-2022 Instructional Materials Adoption for Mathematics. The core resources that have been submitted for evaluation have come from the state adoption bid list and other submitted resources from publishers when available. Additional resources for advanced programs may be reviewed from materials listed as appropriate for the program indicated.
Please visit the instructional materials website to view the resources that are being considered for adoption. If you would like access to any available printed materials or require assistance reviewing the online resources, please call the Instructional Resources and Media Services office at 904.547.3947. Materials are available for review from 8:30 a.m. - 4:30 p.m.
We encourage parent and community participation in our adoption process. If you would like to serve on a school committee and formally review the resources as a part of the school review team, please contact any school or our office at 904.547.3947.
To learn more about the policies and procedures for textbook adoption, visit the Florida Department of Education Instructional Materials Website.
B.E.S.T. Standards Presentation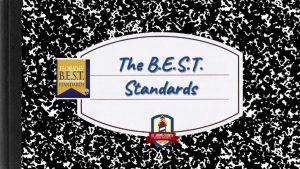 The purpose of the video is to provide parents and community members with information about the new B.E.S.T. Standards for English Language Arts and math. The video also explains the timeline for the implementation of the new standards.
View the B.E.S.T. Standards Presentation
FortifyFL is a website and app developed at the direction of the Florida Legislature. Any student, educator, parent or member of the public can report school safety concerns directly to law enforcement and school administrators anonymously and easily through the FortifyFL app or getfortifyfl.com.
In a continuing effort to provide safety and security to our students and staff we ask that you complete a School Access Form if you plan to enter a facility in the St. Johns County School District. This includes if you would like to participate in activities such as birthday parties for your child in their classroom, eating lunch with your child in the cafeteria, field trips, book fairs, field days, as well as readers, tutors, mentors, etc. It can take 4-6 weeks for the process to be complete. Start the process today.
If you are having trouble accessing the online form from home, our office is open from 8:00 am to 3:30 pm. Come and see us to start the process for access to our school.