Start of School Postponed Until August 31st
The school calendar for 2020-2021 has been revised to include a student start date of August 31, 2020 and the extension of the school year into June 2021. The purpose of this change is to allow time for schools to build instructional schedules based on current requests by parents and provide an opportunity to monitor COVID-19 virus spread in the hope that cases will begin to decline in St. Johns County during August. More specific calendar adjustments will be made and posted on the district website (www.stjohns.k12.fl.us) as approved.
During the summer, our office hours are 7:30 am-3:30 pm Monday- Friday. Access to the building is by appointment only. Health Screenings will be needed for anyone on campus. Please call (904) 547-7840 for more details.
Community Food Distribution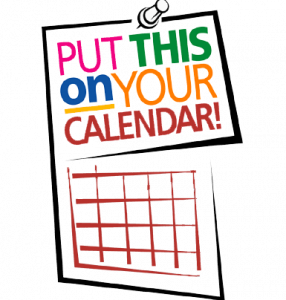 August 4th- The Belk Parking Lot at the Ponce de Leon Mall will be the site for food distribution for the community. The event starts at 9:00 am and will continue until supplies are gone. More details can be found here!
2020-2021 Supply Lists are here!

Due to the many recalls of hand sanitizer by the FDA- please disregard this item from earlier supply lists. Updated 8/4/2020. 
St. Johns County School District Head Start provides a free pre-school program and comprehensive health and social services to eligible three- and four-year-old children and their families living in St. Johns County. Head Start is for income eligible families, proof of income is required.
Summer Stretch Packets + Belongings
Summer Stretch Packets
Thursday, May 28th we will have parents pick up their Summer Stretch Packets as well as their child's belongings.
Here is the pick-up schedule:   
| | |
| --- | --- |
| Time | Grade |
| 9 AM – 10 AM | PK |
| 10 AM – 11 AM | KG |
| 11 AM – 12 PM | 1st |
| 12 PM – 1 PM | 2nd |
| 1 PM – 2 PM | 3rd |
| 2 PM – 3 PM | 4th |
Join the 2020 Summer Reading Olympics
Free Internet & Communications Providers

Start Time: 8:25 am
Dismissal: 2:45 pm
Wednesday Dismissal: 1:45 pm
Check Out Procedures
Parents this is just a reminder, per SJCSD Policy:
If the person requesting the release of the student is a person other than a parent or guardian listed on the emergency contact form, we shall not release the student without the consent of the parent or guardian who is listed on the emergency contact form.
Dismissal Changes
Dismissal changes & Early Checkouts must be completed by 2:00 PM (M ,T, TH, F) and by 1:00 PM (W). 
Your respect for our dismissal policy helps maintain safety and security as we complete attendance/dismissal change/check-out reports accurately before students prepare for and move to their dismissal stations. It is often very difficult to locate students or get them ready to leave early during the last minutes prior to dismissal bell. Teachers and students are completing lessons, packing up, or on the move to dismissal stations.    
Thank you for your understanding and compliance as we work together for all students' scholastic success!
District-Wide Registration
Registration for the 2020-2021 school year will begin on March 2nd.
New Students
District-wide registration for the 2020-2021 school year will begin on March 2nd. Starting on that date, you will be able to click the Register My Child For School button on our school website to complete an online registration form for your child.
Paperwork needed:
1. Child's Official Birth Certificate
2. Social Security Card
3. Complete immunizations/ Shot Records
4. Current Physical
5. Three Proofs of residence
 For more information please contact Lisa Cogar at (904) 547-7846.
Returning Students
Returning Student Verification email forms (snapcodes) will begin sending on Wednesday, April 29, 2020. Please note: you may receive your children's snapcodes on different dates, depending on student grade level and the school each child attends.
Current 6th grade students: Snapcodes for all 6th grade students will be sent at a later date due to the tdap vaccination requirement. If your 6th grade student is up to date with all immunizations, including the tdap immunization, and you have an updated copy of their HRS 680 immunization form, you can email [email protected] to request your child's snapcode. Otherwise, all 6th grade snapcodes be sent in the next few weeks.
Releasing Students from School
For the 2020-2021 school year, John A. Crookshank Elementary will be participating in the Community Eligibility Provision. This means all students can be served breakfast and lunch for no charge. For more information, please view the official notification.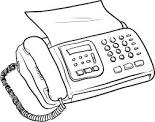 If you need to request student records from John A. Crookshank Elementary, you can now fax your request to (904) 547-7835.
In a continuing effort to provide safety and security to our students and staff we ask that you complete a School Access Form if you plan to enter a facility in the St. Johns County School District. This includes if you would like to participate in activities such as birthday parties for your child in their classroom, eating lunch with your child in the cafeteria, field trips, book fairs, field days, as well as readers, tutors, mentors, etc. It can take 4-6 weeks for the process to be complete. Start the process today.
If you are having trouble accessing the online form from home, our office is open from 8:00 am to 3:30 pm. Come and see us to start the process for access to our school.
FortifyFL is a website and app developed at the direction of the Florida Legislature. Any student, educator, parent or member of the public can report school safety concerns directly to law enforcement and school administrators anonymously and easily through the FortifyFL app or getfortifyfl.com.
Summer Stretch Online Learning
This summer we have an awesome opportunity for students called Summer Stretch. The Summer Stretch program has exciting activities in Math, Reading, Science, and Social Skills to stretch their learning all summer long! Official start date is Monday, June 1st. There are multiple activity options to engage your child for up to six weeks, ending Friday, July 10th.
When kids participate in Summer Stretch, they will enjoy
interactive math games,
interesting articles to read and videos to watch,
fun and engaging science activities to complete, and
relaxing and calming videos and activities to practice social skills.