Start Time: 8:25 am
Dismissal: 2:45 pm
Wednesday Dismissal: 1:45 pm
Check Out Procedures
Parents this is just a reminder, per SJCSD Policy:
If the person requesting the release of the student is a person other than a parent or guardian listed on the emergency contact form, we shall not release the student without the consent of the parent or guardian who is listed on the emergency contact form.
School office hours are 7:55 am-3:45 pm Monday -Friday.
Dismissal Changes
Dismissal changes & Early Checkouts must be completed by 2:00 PM (M ,T, TH, F) and by 1:00 PM (W). All changes should be in writing.  Please send changes to CES [email protected]
Your respect for our dismissal policy helps maintain safety and security as we complete attendance/dismissal change/check-out reports accurately before students prepare for and move to their dismissal stations. It is often very difficult to locate students or get them ready to leave early during the last minutes prior to dismissal bell. Teachers and students are completing lessons, packing up, or on the move to dismissal stations.    
Thank you for your understanding and compliance as we work together for all students' scholastic success!
John A. Crookshank Elementary School is pleased to announce that our faculty and staff has selected the following employees to represent our school.
Teacher of the Year- Jenny Moore- Jones    (Kindergarten Teacher)
Rookie Teacher of the Year- Sarah Simpson     (Art Teacher)
Support Employee of the Year- Dennis Hixon   (Food Service Worker)
Change of Instructional Model Request Form
Please check out this information which was sent electronically on 01/05/2021:
CES Return to School Expectations and Protocols for Parents 
iREADY Diagnostic 2 Letter for Distance Learners
Report Cards will be available in the Home Access Center (HAC) for Elementary School at 2 PM on Friday, February 5, 2021.
Please join our Virtual SAC Meeting at 4pm on Thursday, February 25th at the following link: https://tinyurl.com/ffm6ppbh
The Conscious Discipline Parent Workshop was held on October 28th, 2020. If you were unable to attend, please feel free to view the training at your leisure from the following link: Conscious Discipline Parent Workshop
Important Information from Nurse Roxane Smith! 
Please review the following checklist and website information if your child is ill. If you answer "YES" to any of these questions, please contact your primary health care provider or SJC Health Department at 904-506-6081
COVID-19 Health Screening Form Student
Important Health Services Information
Please review the following guidelines from the CDC and St Johns County Health Department regarding quarantine and COVID testing.
Updated Quarantine Guidance Memo 12-4
Department of Health Quarantine Changes beginning Dec 9_v2 
Important Information from Mrs. Benoit:
Students will participate in a Safer, Smarter Kids lesson with the school counselor during their PE class over the next few weeks.  This program covers state-mandated safety lessons for students in Kindergarten through Grade 5 covering topics including:
Safety awareness
Respecting yourself and others
Developing self esteem
Peer pressure
Bullying, cyberbullying
Assessing safe vs. unsafe situations
Understanding rules and responsibilities
Identifying and protecting body boundaries
Listening to a guiding voice
Accessing help and identifying trusted adults
Determining safe vs. unsafe touches
Safe vs. unsafe secrets
Staying safe online and on digital devices
Establishing personal power and influence
You may find more information at https://laurenskids.org/resources/safer-smarter-schools/
You may also contact Bailey Benoit, School Counselor at 904-547-7852 or [email protected] with any questions.
Also, please be aware that our Extended Day Program is currently full. Please contact Ms. Jahmel Weary if you would like to be placed on a waiting list. She can be reached at (904) 547-7843
Nurse Roxane will be able to accept medication and signed medication forms for the 2020-2021 school year. Please see the clinic webpage under departments for more information and forms. You must make an appointment to drop off these items. Please call (904) 547-7832 starting on the 25th if you need to make an appointment.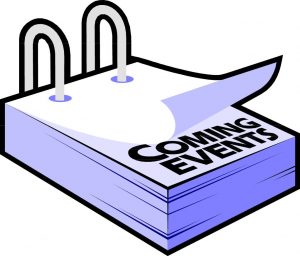 February 22-26 Spring Book Fair

February 25th- SAC Meeting https://tinyurl.com/ffm6ppb
February 25th- Parent Night- Book Fair 6:00 pm-7:30 PM
March 11th- Virtual Battle of the Books
March 17-19 Spring Break ( Wed-Fri)
St. Johns County School District Head Start provides a free pre-school program and comprehensive health and social services to eligible three- and four-year-old children and their families living in St. Johns County. Head Start is for income eligible families, proof of income is required.
Free Internet & Communications Providers

Releasing Students from School
For the 2020-2021 school year, John A. Crookshank Elementary will be participating in the Community Eligibility Provision. This means all students can be served breakfast and lunch for no charge. For more information, please view the official notification.
Pick-up Meal Service for Distance Learners
In addition, meals will be available for Distance Learners at each school beginning August 31, 2020. Parents/guardians will be asked for the student's name, grade, and pin number. Please contact the cafeteria manager, Angela Boyer, at (904) 547-7851 for the pick-up location and your child's pin number before August 31, 2020. The pick up time for Crokshank Elementary will be from 9:00 am-9:30 am Monday-Friday.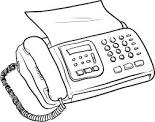 If you need to request student records from John A. Crookshank Elementary, you can now fax your request to (904) 547-7835.
Early Registration
The St. Johns County School District (SJCSD) will begin early registration for the 2021-22 school year March 1. This registration is only for children new to the school district, including those entering kindergarten.
Early registration can be completed online or by visiting the student's assigned school website. To find the assigned school, enter your street address on the Attendance Zone Locator.
To be eligible for public kindergarten in the SJCSD, children must be 5 years old on or before September 1 and must reside in St. Johns County.
---
2020-2021 Instructional Materials Adoption for English Language Arts (ELA)
On February 9, 2021, the St. Johns County School Board voted to approve the list of recommended resources for adoption for English Language Arts (ELA). View the final list of approved resources. Florida Statute allows parents or residents of the county to object to the adoption of a specific instructional material. If you would like to contest the adoption of the ELA resources, you must complete the form below and submit it to our office no later than noon on March 11, 2021.
Reconsideration of Instructional Materials Request Form
If you would like access to available printed materials or require assistance reviewing the online resources, please call the Instructional Resources and Media Services office at 904.547.3947. Materials are available for review from 8:30 a.m. - 4:30 p.m. when district offices are open.
FortifyFL is a website and app developed at the direction of the Florida Legislature. Any student, educator, parent or member of the public can report school safety concerns directly to law enforcement and school administrators anonymously and easily through the FortifyFL app or getfortifyfl.com.
In a continuing effort to provide safety and security to our students and staff we ask that you complete a School Access Form if you plan to enter a facility in the St. Johns County School District. This includes if you would like to participate in activities such as birthday parties for your child in their classroom, eating lunch with your child in the cafeteria, field trips, book fairs, field days, as well as readers, tutors, mentors, etc. It can take 4-6 weeks for the process to be complete. Start the process today.
If you are having trouble accessing the online form from home, our office is open from 8:00 am to 3:30 pm. Come and see us to start the process for access to our school.