Come to Dr. Seuss' Family Reading Night!!!
 All students in Grades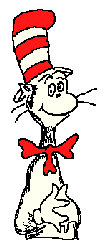 PreK-5 with an adult!
Thursday, February 28, 6:00-7:30 PM
Read Alouds!  Face Painting!  Crafts and Coloring! 
Reader's Theater – see your teachers on stage!
Pictures with Cat in the Hat!  Tongue Twisters!
Bingo for Books!!  Scavenger Hunts!!  Puppetry Shows!!
Cotton Candy Truffula Treats for All Children!
Attention All 5th Graders!
Interested in trying out for the Arts Program at Murray Middle?  Click to see their AUDITION SCHEDULE 2019!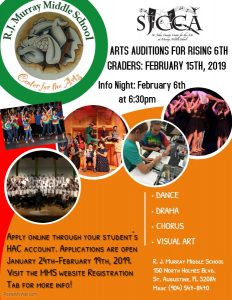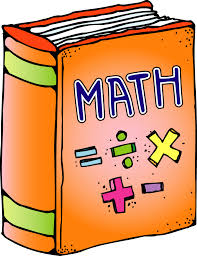 St. Johns County School District curriculum department representatives and adoption committee members have completed the review process for the Instructional Materials Adoption for Mathematics. On January 22, 2019, the School Board will conduct a public hearing to receive comment from the community regarding the final list of recommendations for math instructional resources for this adoption. Committees composed of teachers, district content experts, parents and community members compiled the lists. The hearing will be held at 8:30 a.m.in the auditorium of the District Administrative Building located at 40 Orange Street in St. Augustine.
Please visit http://www.stjohns.k12.fl.us/media/instructional-resources-media-services/textbooks/adoption/ to view the final recommended selections. If you would like access to available printed materials or require assistance reviewing the online resources, please call the Instructional Resources and Media Services office at 904.547.3947. Materials are available for review from 8 a.m. – 4:30 p.m.
Board action on the final recommendations for math instructional materials is expected to take place at the School Board meeting on February 12, 2019, at 9 a.m.
Please click below for resources and information regarding STEM Fair projects.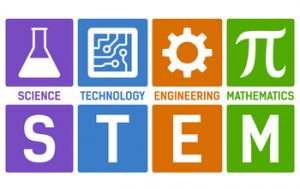 We en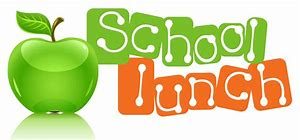 courage parents to come and have lunch with their students. The procedure is very easy:
Sign in at the Front Office and receive your badge. To get the badge, you must have been cleared through the "KeepnTrack" system.
Retrieve your child from the cafeteria, and then proceed to the screened in patio.

Return your child to the cafeteria when your lunch is finished, and sign out in the Front Office
For security, we do ask that if someone other than the parent will be having lunch with the student that the parent writes a quick note addressed to the office letting us know who is coming in, and that they have your permission to eat lunch with your student. Just send the note in with your student that morning.  If you realize later in the day that someone has time to come in and have lunch with your student, you can call the office at (904) 547-7840.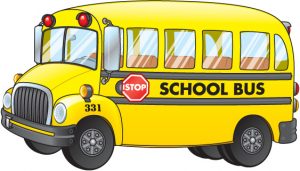 The Transportation department has asked that we publicize the Guide to a Safe and Efficient Bus Stop. You can view it on the campus safety page, or here.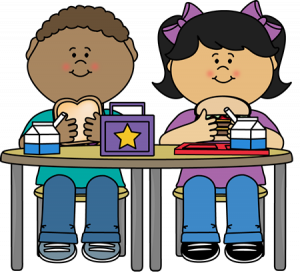 For the 2018-2019 school year, John A. Crookshank Elementary will be participating in the Community Eligibility Provision. This means all students can be served breakfast and lunch for no charge. See the official notification here.
School Access Form
In a continuing effort to provide safety and security to our students and staff we ask that you complete a School Access Form if you plan to enter a facility in the St. Johns County School District. This includes if you would like to participate in activities such as birthday parties for your child in their classroom, eating lunch with your child in the cafeteria, field trips, book fairs, field days, as well as readers, tutors, mentors, etc. It can take 4-6 weeks for the process to be complete. Please start the process here.
If you are having trouble accessing the online form from home, our office is open from 8:00 am to 4:00 pm. Come and see us to start the process for access to our school.
---
---
Releasing Students from School
Parents this is just a reminder, per SJCSD Policy:
If the person requesting the release of the student is a person other than a parent or guardian listed on the emergency contact form, we shall not release the student without the consent of the parent or guardian who is listed on the emergency contact form.
Click here to get started!
Parents can now pay several types of school fees online as designated by each school. It's quick, easy and convenient.
(NOTE: Continue to make payments for school lunches through the paypams.com website.)
SchoolPay Help Line: 888-88-MYPAY
Select this link for more information about SchoolPay.
---
NEW TO CROOKSHANK? CLICK FOR YOUR REGISTRATION PACKET
Paperwork needed:

1. Child's Official Birth Certificate
2. Social Security Card
3. Complete immunizations/ Shot Records
4. Current Physical
5. Three Proofs of residence

 For more information please contact Lisa Cogar at (904) 547-7846
**Additional News from the Student Record Department effective 8/28/2018**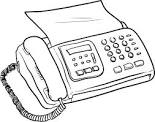 If you need to request student records from John A. Crookshank Elementary, you can now fax your request to (904) 547-7835.
Mission
Our professional learning community at John A. Crookshank Elementary School is dedicated to the development of students' academic, social, and emotional well-being. We will plan purposeful lessons and instruct standards using best practices, so all students are equipped with a growth mind-set and the skills necessary to address and overcome challenges they may face in their future.
Vision
Working together, we all succeed.

______________________________________________________________________________________________